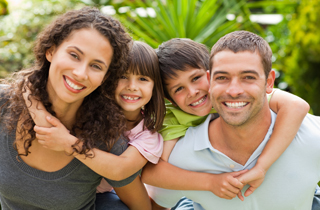 Your first visit to Pure Dental in Cathedral City, CA is about familiarizing yourself with our dentist and staff. A first visit aims at gathering any information our dentist must be aware of in order to cater their expertise specifically to every your needs. We understand that all patients are different and require individual specific needs.
Patient Forms
If you are a new patient to our office, the attached file contains our new patient bundle with forms that will need to be filled out when you arrive at our office. Printing them, filling them out and bringing them with you will allow us to attend to your medical needs more quickly than completing them on your arrival. Thank you and please call our office if you have any questions at all.
We know that your time is valuable. That's why we offer a simplified office experience with online patient forms that you can complete prior to your appointment. You'll spend less time in the waiting area, streamlining your initial visit. These forms help us better understand your background, allowing us to provide you with the most effective care possible. As always, please do not hesitate to contact us is you have any questions about patient forms or your appointment.
Please note that you'll need the latest version of adobe acrobat to download all patient forms.
We accept most insurance plans
Spanish speaking staff