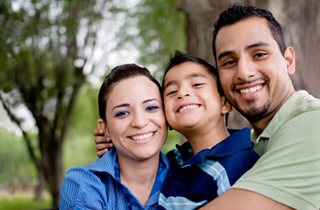 Welcome to Pure Dental, where we offer dentistry services for the entire family.
We Work Well With Children
The ultimate goal of our dental practice is helping children develop and maintain healthy smiles for life by educating them about dental hygiene and using preventive maintenance to safeguard against tooth decay, gum disease and other oral complications.
Because we know that traditional dental offices can seem intimidating and unwelcoming to children, we strive to provide a fun and exciting atmosphere that our patients look forward to visiting. We provide a selection of movies in the waiting area to help pass time between appointments.
Parents, on the other hand, appreciate that our practice features state-of-the-art technology, complete with nitrous oxide.
We're Here to Help You
If you have any questions regarding the family dentistry services we provide, then please call our office at 760-202-1171 and we will be happy to assist you.